Anyang C41 power hammers exported to the USA
2018-05-25 14:09:31
Recently, a new batches of C41 series Anyang power hammers are ready for shipping to the United States. Anyang Forging Press Company experience in providing high-quality power hammers to our customers for more than 60 years. We drafted the national standard of C41 series power hammer, also we have poewr hammer dealer in the USA, Australia, UK, Germany, Japan, India etc.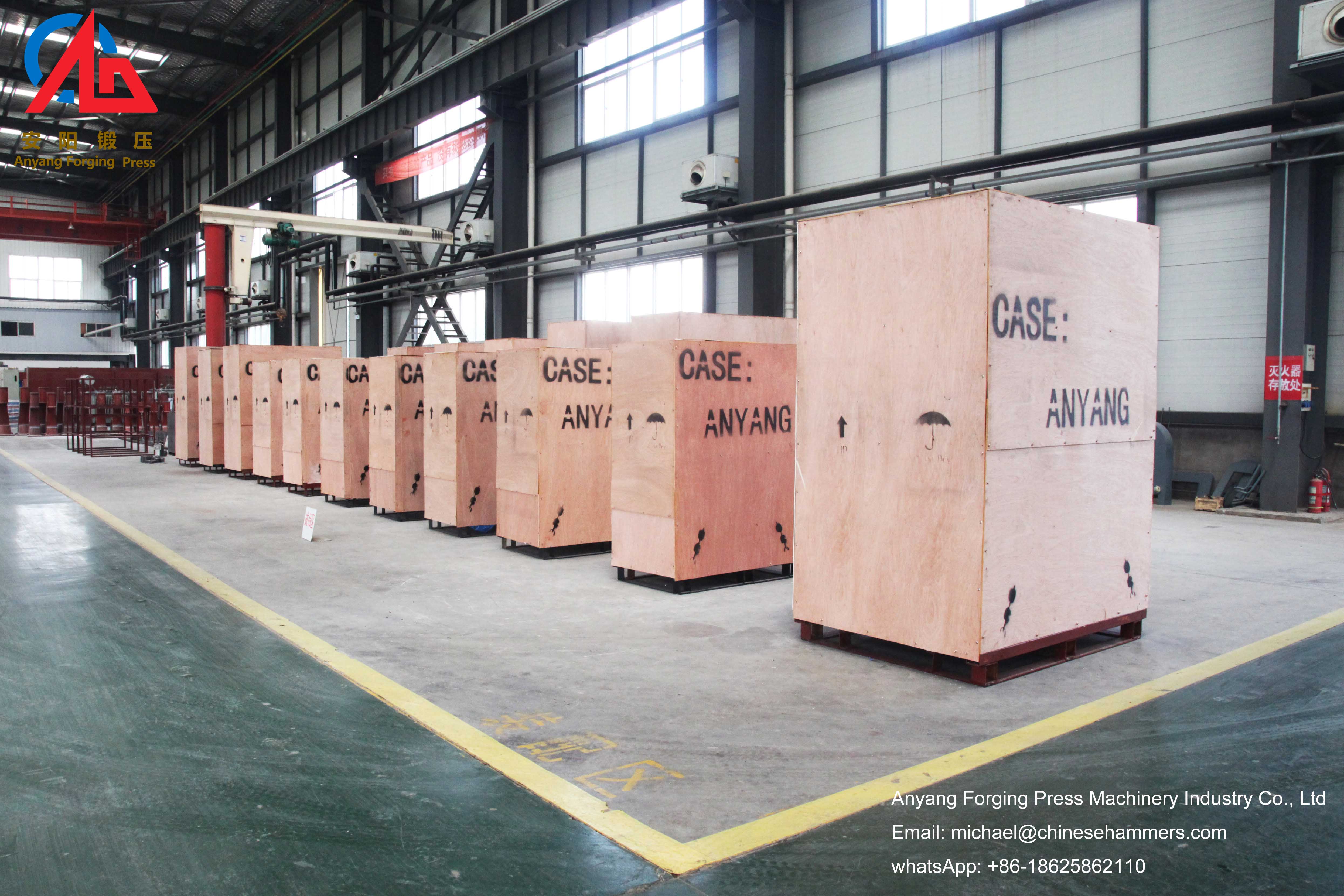 Anyang C41 series power hammers includes 9 kg, 15 kg, 25 kg, 40 kg, 55 kg, 75 kg, 110 kg, 150 kg, 250 kg, 400 kg, 560 kg, 750 kg, 1000 kg and 2000 kg. The C41 series 9 kg to 110 kg power hammers are widely applied in blacksmith free forging work, the 150 kg to 2000 kg power hammers are suitable for open die forging industry. The technical parameter of C41 series pneumatic power hammer is as follow:

At the same time, 4 sets of Anyang blacksmith forging press will be ready for shipping soon. Actually, C41 series power hammer and Y04 series forging press are some fuction, but forging press without vibration. For more details, please visit our company website:
http://www.chinesehammers.com/
Anyang Forging Press Company main products includes CNC forging hammer, closed die and open die forging hammer, electric screw press, hot forging press, steel ball skew rolling machine, ring rolling machine, forging manipulator etc. According to the statistics, we have exported our products to more than 65 countries.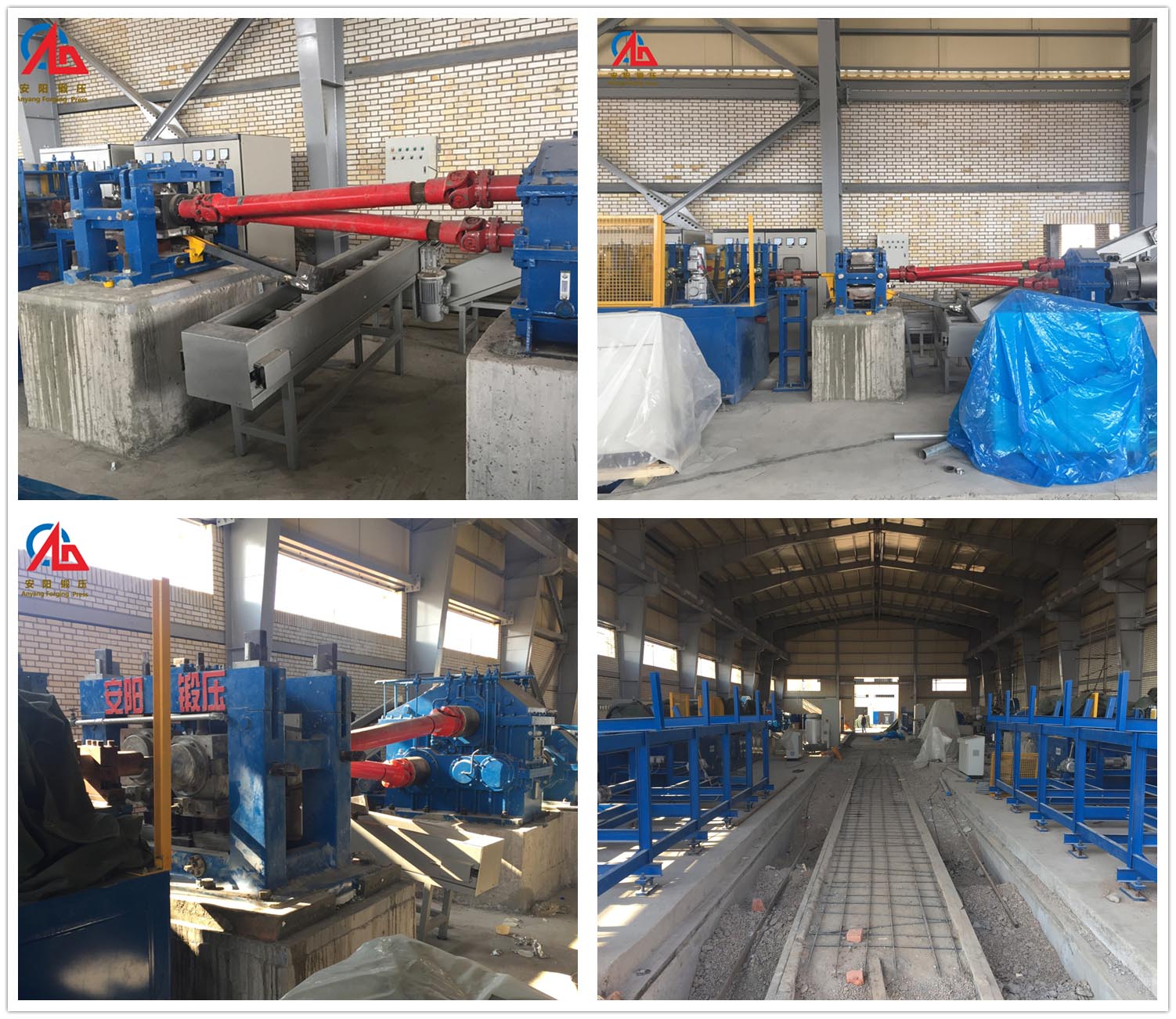 ZQ-30, 40, and 60 steel ball skew rolling machine automatic lines to Iran.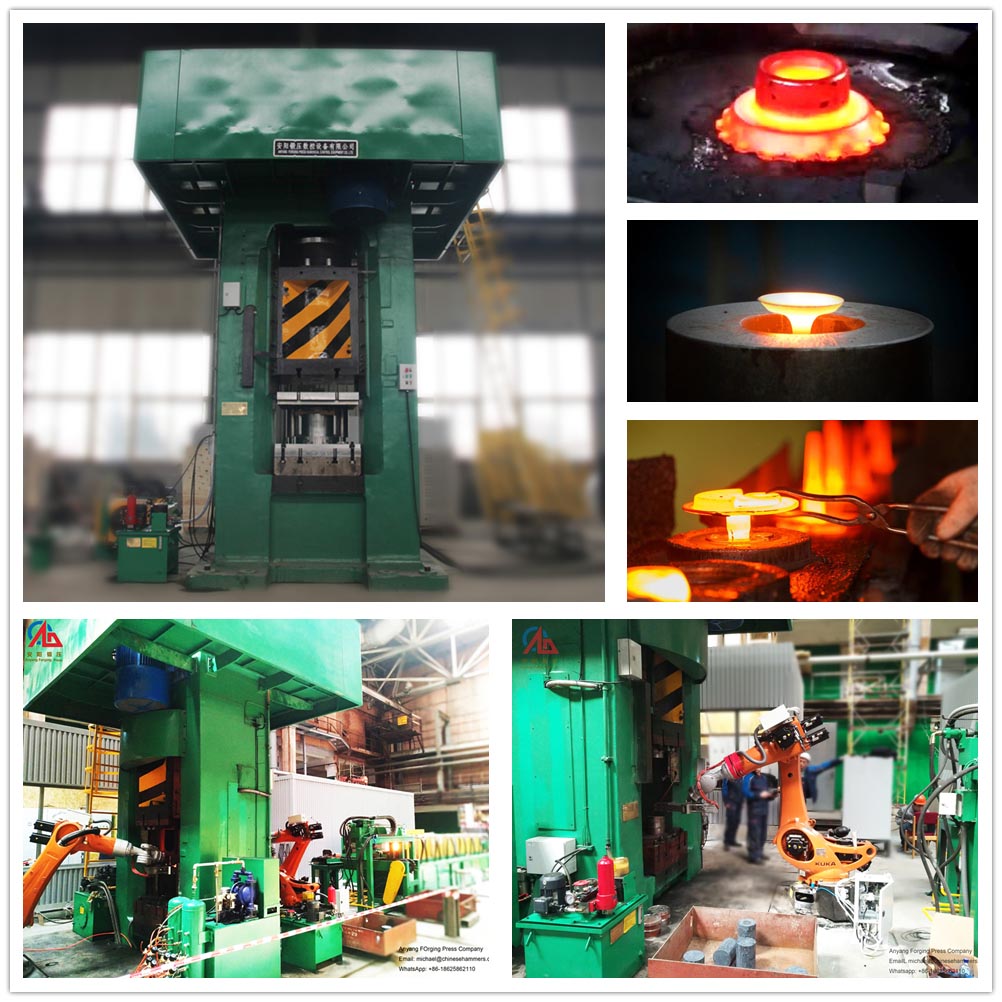 J58K-1600 electric screw press automatic production forging line to Russia.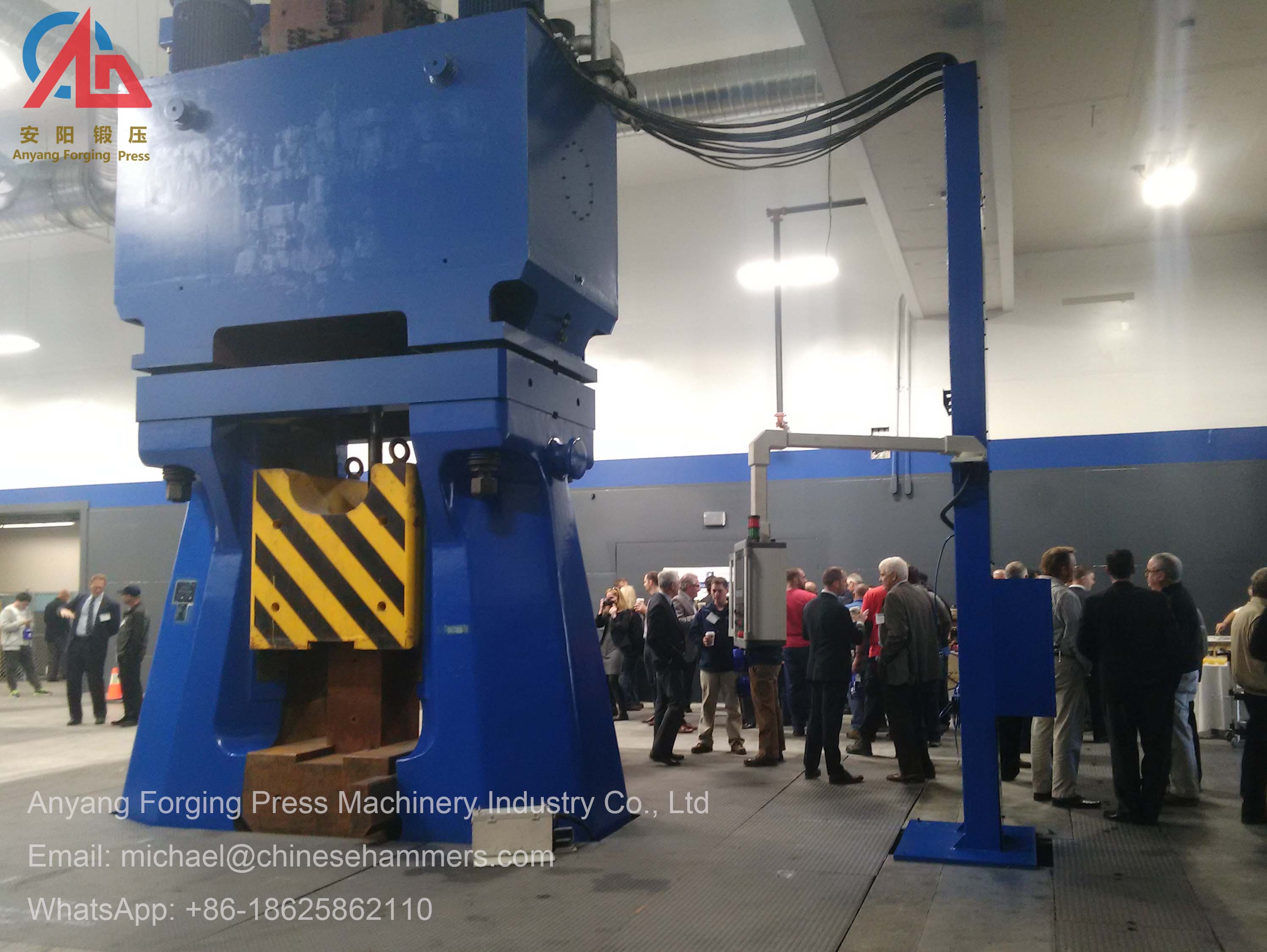 160 KJ CNC forging hammer to USA customer.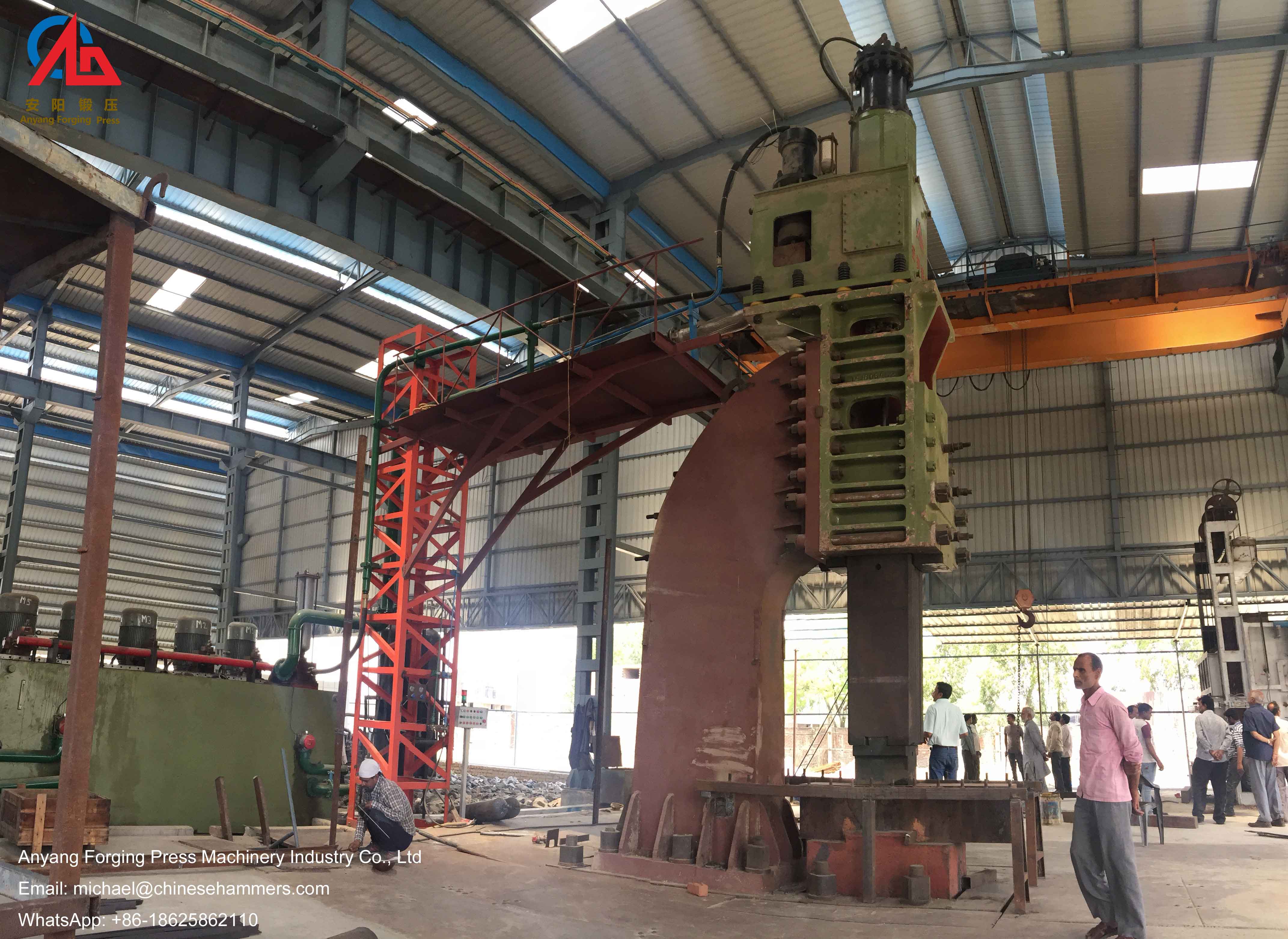 140 KJ fully hydraulic open die poewr head to India customer.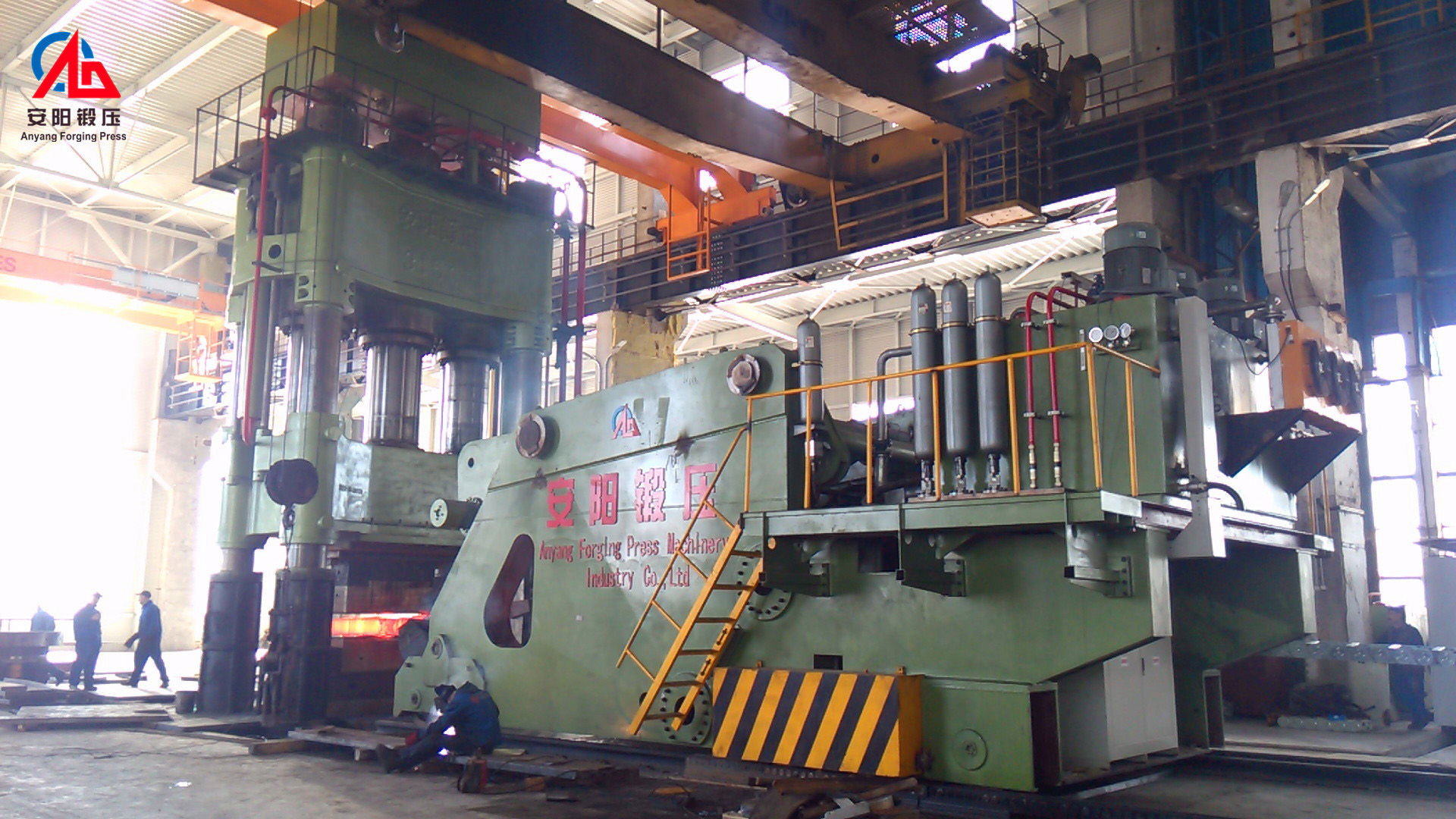 3150 ton hot forging press line to Romania customer.
Our main products include:
1. C92K CNC fully hydraulic die forging hammer
2. C86 hydraulic close die forging hammer
3. C66 hydraulic open die forging hammer
4. Y13 hydraulic open die forging press
5. C41 pneumatic forging power hammer
6. T31 forging manipulator
7. ZQ steel ball skew rolling machine
8. D51 and D53 ring rolling machine
9. ZGD automatic roll forging machine
10. D46 cross wedge rolling machine
11. T92Y high speed hydraulic riveting machine
12. Y81 and Y83 series metal recycling press machine
13. Q42 series billet cold shearing line
14. JH21 series open type high performance press with fixed bed
15. JC31 series closed type trimming press
16. J58K series CNC electric screw press
WELCOME TO TEAM ANYANG FORGING PRESS
Add: West part of Changjiang road, Anyang City, Henan, China
Contact: Michael Duan
WhatsApp: +86-18625862110
Email: michael@chinesehammers.com
Website: http://www.chinesehammers.com
LinkedIn: https://www.linkedin.com/in/michael-duan/
Facebook: https://www.facebook.com/michael.duan.3998
Youtube: https://www.youtube.com/channel/UCk_LJwgSfwn6a8IBrdvNzVA/playlists